We at Adult volleyball tournament.com have review volleyball products in the market and selected 10 best product which we feel are must have for any volleyball team or a player.
No.1 in the list is "Nautical Mini Volleyball"
Product Information
Reaction time is one of the most important skills for volleyball success and the product above helps players at all levels to improve their reaction time. during warm up sessions this volleyball can used to practice and improve your presence of mind on the court with this Nautical Mini Volleyball. Another most important skill in volley ball is eye hand coordination, the more agile you can be on court to strike the ball ,the more successful you can be in placing it on the other side of the court. Nautical Mini Volleyball can help you with that during eye hand coordination drills,. The product is not only for serious professionals but can also be used playfully with friends and family as a pastime in your backyard or garden. Nautical Mini Volleyball comes in some cool and lively colors and the ball is stitched together with a machine which makes it long lasting and tough.
MINI VOLLEYBALL FEATURES
Machine-stitched cover firmly bonds panels for long-lasting shape retention
Soft exterior promotes confident spikes and digs
Unique multicolor pattern provides a eye catching design
Ideal for practice drills or recreational play
Brand : DICK'S Sporting Goods
Country of Origin : Imported
No.2 in the list is "Mizuno Women's Volleyball Padded Elbow Sleeves"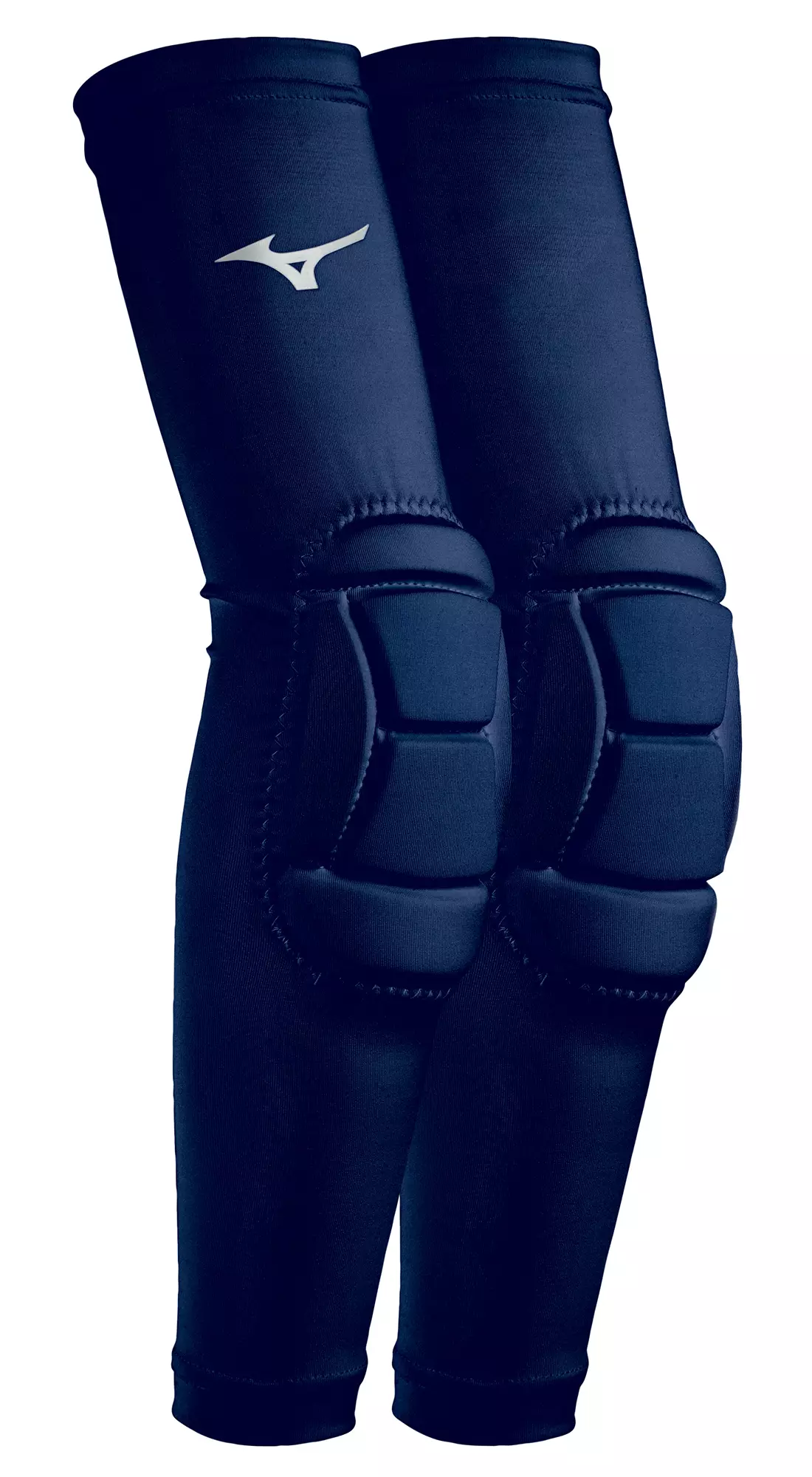 Product Information
Protect anything from mid biceps to mid forearm from injury during quick and fast movements on the courts. Mizuno Women's Volleyball Padded Elbow Sleeves helps you keep muscles intact during dives and jumps and the molded portion protect the joints from severe impacts. The porous fabric goes with you and lets air in and out.
DESIGN
Covers mid-bicep to mid-forearm
Padded, molded elbow for protection
Porous fabric for comfort
15" in length
Brand : Mizuno


No.3 in the list is "Tandem Volleyball Bungee Blocker"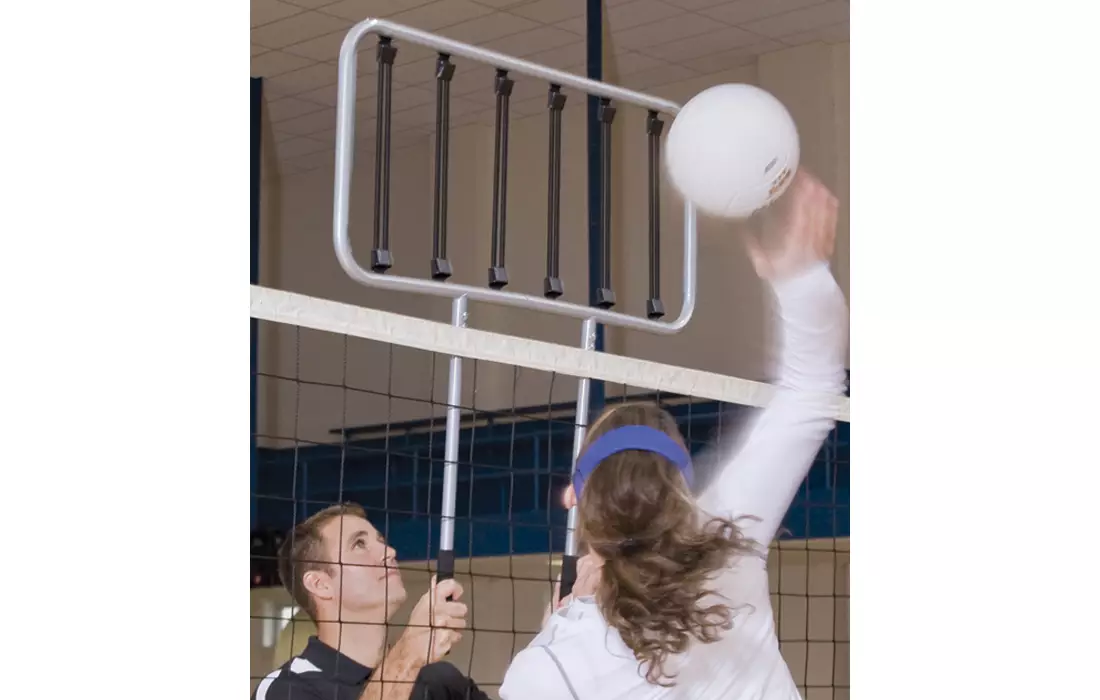 Product Information
The Tandem Bungee Blocker is a great volleyball training tool that can be used for a wide range of training drills. This blocker can be used for team, hitting and coverage drills for a more efficient practice routine. This lightweight blocking tool improves hitting placement and blocking. The tough design allows for stability for multiple seasons to come.
FEATURES:
A lightweight blocking tool made to improve hitting placement
Ideal for team drills, hitting drills, coverage drills and game-like simulation
Designed with bungee straps and lightweight aluminum
Can also be used as a coverage tool in blocking drills
Sturdy design enables easy handling and use

No.4 in the list is "Tandem Volleyball Training Tower"
Product Information
Improve your volleyball game when you practice with the Tandem Training Tower. This training tool, great for coaches and players, comes with two removable nylon ball baskets for easy ball retrieval. The stand adjusts from 30" to 50" to accommodate players and coaches of varying heights. These towers are perfect for enhancing your blocking, passing and defensive skills.
FEATURES:
Ideal for blocking, defense and passing drills
Made with heavy-duty steel
Provides game-like simulation
2 rubber casters for easy portability
2 removable nylon baskets for easy ball retrieval
Includes a safety bar and built-in ladder
Dimensions: stand height adjusts from 30" to 50"

No.5 in the list is "Tandem Volleyball Block Blaster"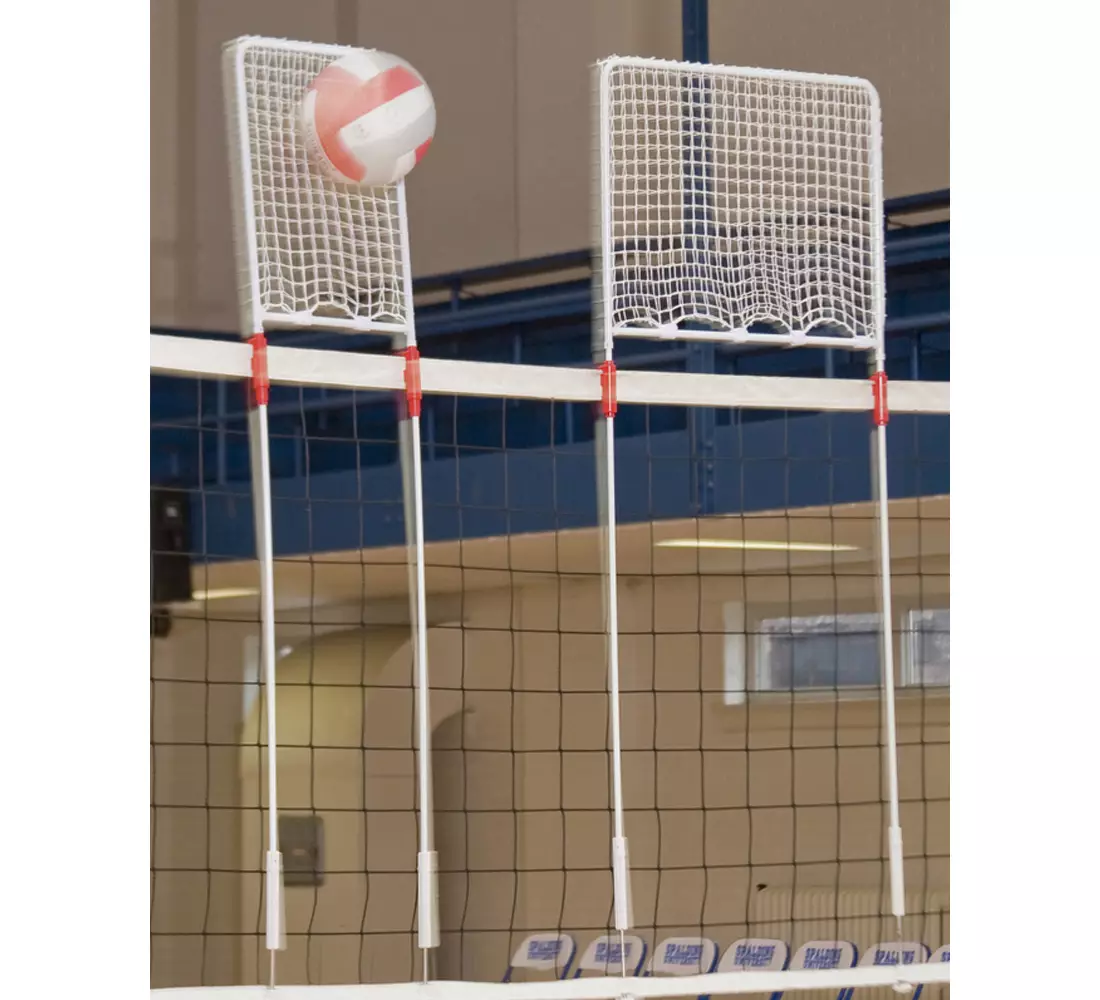 Product Information
Improve your hitting placement when you train with the Tandem ® Volleyball Block Blaster. This package comes with two separate blocking devices that secure to the volleyball net for a controlled block. These two blockers can be used individually or in tandem to improve your spiking and hitting skills. Both blockers are different sizes for training variety.
FEATURES:
2 separate blocking devices that are ideal for improving hitting placement
Secure to any volleyball net for a controlled block
Can be used individually or together
Small blocker dimensions: 18" height x 12" width
Large blocker dimensions: 18" height x 23" width